Palombino Stone, Italy
Angelo Attiná Collection, Italy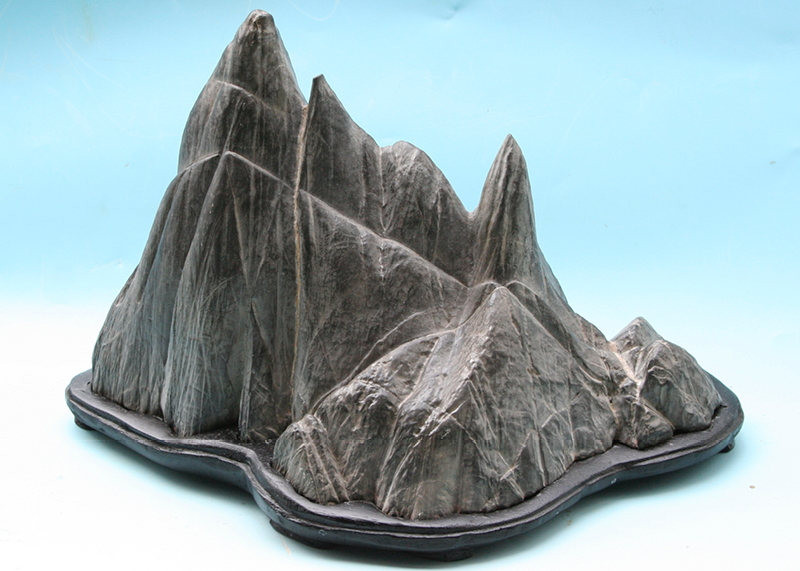 This month's Stone of the Month is a retrospective of stones from the Angelo Attiná collection, presented by BCI member Luciana Queirolo, a stone collector herself and a pioneer of viewing stone appreciation in Italy.
Luciana exhibited her first stones in 1988 and was a founding member and president of Unici di Liguria, the first suiseki club in Italy and in Europe, founded in 1991. Liguria, Italy is the region where the now famous Palombino stones are found. They are valued for their luster, color, patina and evocative shapes, many expressing the mountainous Italian landscape and coastline.
Luciana's stone was selected for Stone of the Month but when she got the unexpected news of Angelo's sudden illness, she asked instead, to share her memories of her dear friend whom she has known for over twenty years sharing a passion for discovering, collecting and exhibiting viewing stones.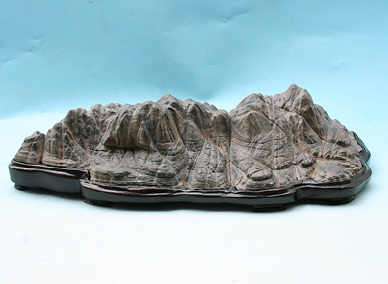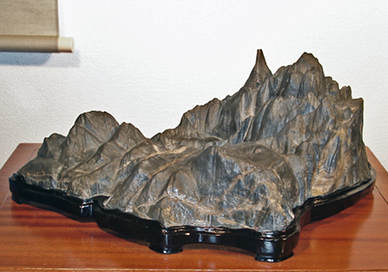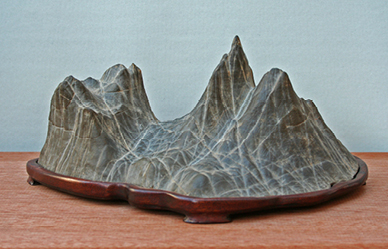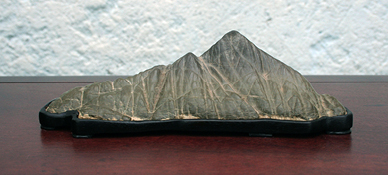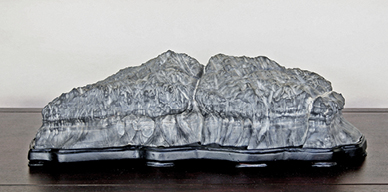 "In 1996 Angelo Attiná joined the Unici di Liguria, but we had been friends for sometime, in love with the search for stones.
I find it too difficult to choose from the many photos of Angelo's stones, which I photographed or preserved: and many have received national and international awards. Let me show you some moments from his victories and some of his viewing stones. There will be other opportunities to publish research and carefree moments of satisfaction; they are part of this "Way of the Suiseki" undertaken together in twenty years (yet gone in a puff) of true friendship, with the hope of another twenty years, with tireless friends, supporters of this Art of Nature."
— Luciana Queirolo, Italy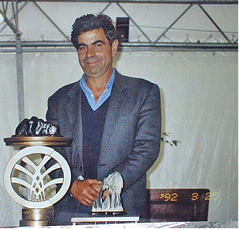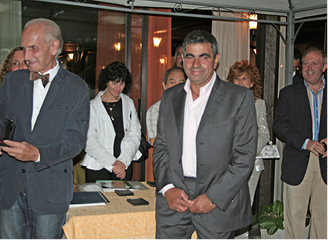 Angelo Attiná at Crespi 2002, and 2006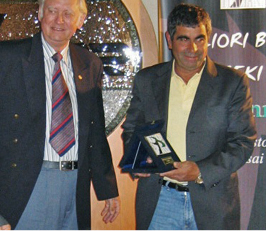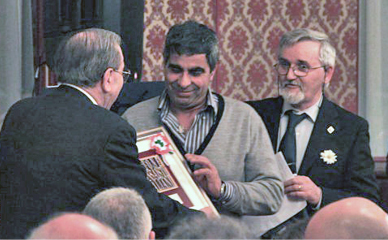 Angelo Attiná at UBI 2006, and 2011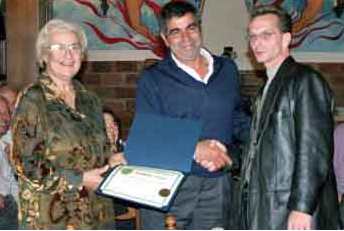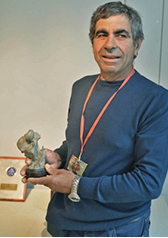 Angelo Attiná at IBS 2006, and ESA 2011