Water Jasmine, Wrightia religiosa
Carlos A. Morales Collection
In the year 2001, I started a water jasmine from a cutting. I was intrigued if I could make a bonsai from it. I cultivated it from pot to pot until reaching a 15 gallon nursery pot. Since my knowledge of bonsai at that moment was primitive, I just let it grow without any styling. When the trunk got thicker I started to style it.
Read more: Carlos A. Morales Collection : Water Jasmine, Wrightia reliosa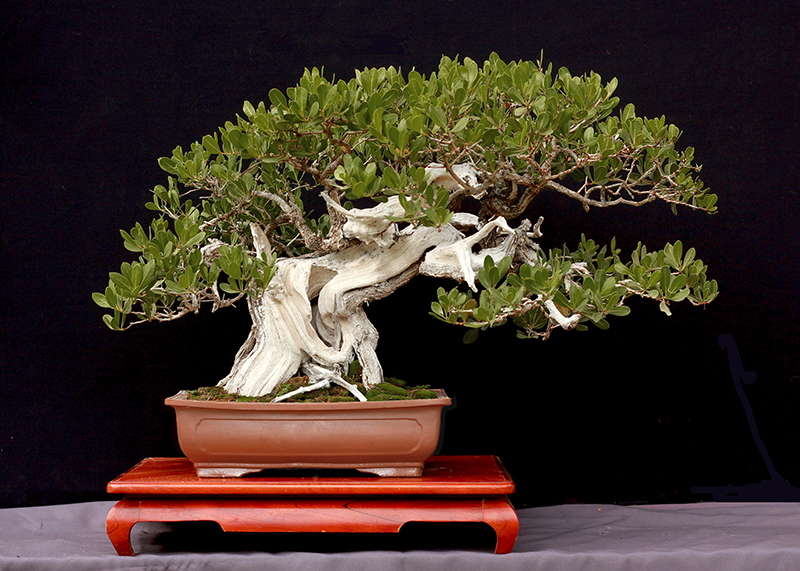 Mangle, Conocarpus erectus
Enrique Castaño Collection
Buttonwood, Conocarpus erectus
designed by Enrique Castaño
Slanting style
45 cm/17.7 inches
Container; Japanese
Read more: Enrique Castaño Collection Mangle, Conocarpus erectus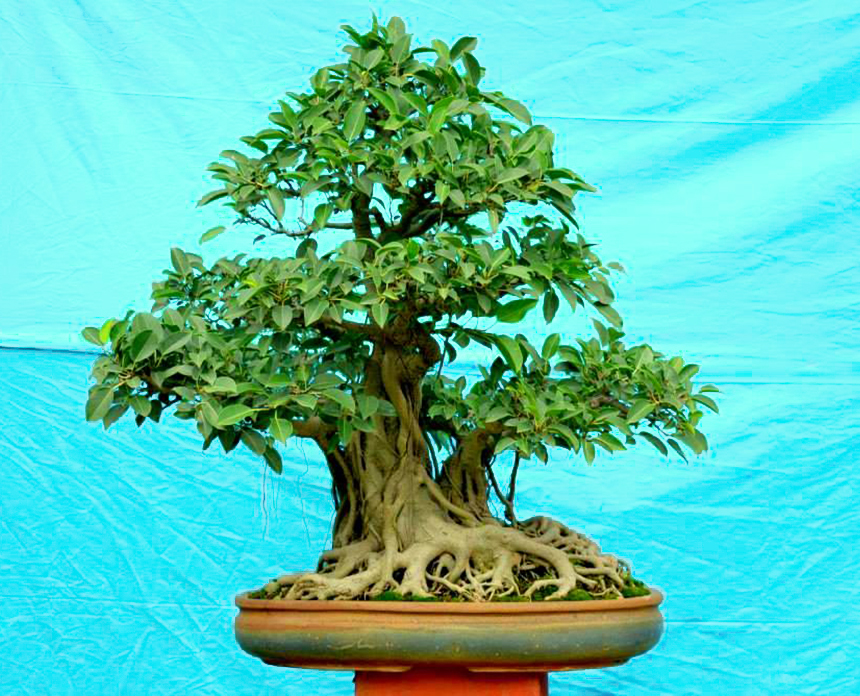 Ficus Tsiela

Shankar Chanda Collection
designed by Shankar Chanda, India
Twin trunk
60 cm
Eagle's Landing, Juniperus scopulorum
The Blanton Collection, USA
Designed by Ryan Neil

Eagle's Landing is estimated to be 450 years old and its origin is Rocky Mountains, species Juniperus scopulorum. It has been in training for 4 years and the container is Modern Chinese. It measures 31 inches tall by 34 inches wide. Mike Blanton owned, loved, and cared for this Rocky Mountain Juniper until he passed away in 2013. He showed it one time in 2012 at the Nashville Bonsai Society's Regional Show. This picture was made at that show.
Read more: The Blanton Collection : Eagle's Landing, Juniperus scopulorum

Japanese Wisteria, Wisteria floribunda
Tobie Kleynhans Collection, South Africa
This Wisteria was purchased from a bonsai nursery in 2002. The tree was in quite a sorry state, but as this was the only Wisteria for sale at the time and I had to take whatever was on offer.
It was planted at an angle as a semi cascade in a small garden center pot.
The tree was flowering at the time and the impressive purple flowers and interesting nebari concluded the deal.
Photographed in Spring 2015.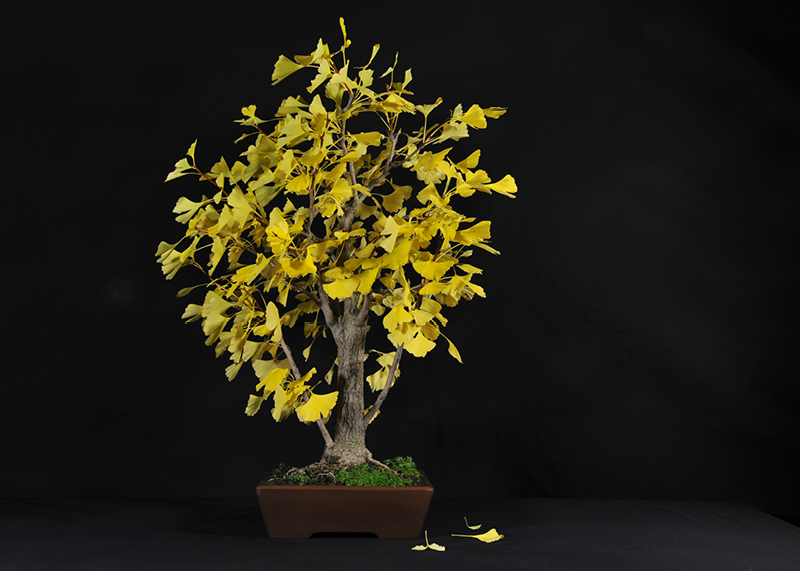 Gingko biloba
Danilo Scursatone Collection
Designed by Danilo Scursatone, Italy
Bonsai Style: Chokkan
Height: 60
Container: Yzing
This Ginkgo biloba was grown in an open field. While it was growing there, the plant was pruned and shaped to become a bonsai. When it reached maturity it was transplanted in a bonsai pot in a formal upright style with its shape refined like a "flame" according to the natural behavior of the tree. The photograph shows the ginko in autumn, its leaf color suggestive of the season.