Join a Viewing Stone or Bonsai Club near you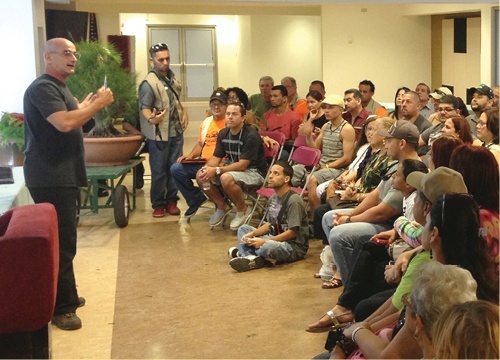 Here you'll find a BCI Member Club near you to enjoy bonsai and stone appreciation in the company of like-minded people.
If your club is a BCI member and is not in this list, please let us know and we will add it.

BCI Member Clubs by Country
AUSTRALIA
Association of Australian Bonsai Clubs
PO Box 513, Ascot Vale, 3032, Australia
South Australian Bonsai Society
PO Box 159, Goodwood SA, 5034, Australia
Bimer Bonsai Club Incorporated
PO Box 64, Geebung, Queensland, 4069, Australia
Bonsai Society of Queensland
PO Box 969, Sunnybank, 4109, Australia
Bonsai Society of Western Australia
10 Choules Place, Myaree, Perth, 6154, Australia
Bonsai Study Group
PO Box 201, Lindfield NSW , 2,070.00 , Australia
Canberra Bonsai Society Inc
PO Box 800, Woden, Act, 2606, Australia
Gold Coast Tweed Bonsai Club Inc.
PO Box 257, Mudgeeraba, Queensland, 4213, Australia
Nepean Bonsai Society Inc.
PO Box 1176, Penrith, 2751, Australia
BARBADOS
Bonsai Clubs of Barbados
Molyneux Plantation, Molyneux, St. James, BB24012, Barbados
BRAZIL
Associação de Bonsai - Anb
Rua rio paraiba, 99 - Camboinha II, Cabedelo , 58310-000, Brazil
CEZCH REPUBLIC
European Suiseki Assoc.
c/o Igor Barta, President
Janovicka lhota 2, Uhilirste, Janovice 285 04, Czech Republic
CHINA
Guangzhou Penjing Association
Liu Hua Xi Yuan
Dongfeng Road, Guangzhou, Guangdong, 510170, China
Institute of Lingnan Penjing
P.O. Box no. 99, Kam Tin Post Office, Hong Kong, China
CANADA
Bonsai Society of Winnipeg
Winnipeg, Manitoba
Bonsai Society of Edmonton
3536 - 104 A St., Edmonton AB T6J 2N2
Matsuyama Bonsai Society
4255 Westney Road Rr#5, Claremont, ON, L1Y 1A2, Canada
Societe de Bonsai et Penjing de Montreal
4101 Rue Sherbrooke Est, Montreal, PQ, H1X 2B2, Canada
Vancouver Island Bonsai Club
PO Box 8674, Victoria, BC, V8W 3S2, Canada
FRANCE
Bonsai Club Gersois
Chemin De Perrin, Fleurance, 32500, France
GERMANY
Bonsai Club Deutschland E.V.
Duisburger Str 83B, D-75236 Kampfelbach, D-47166, Germany
Deutsche Suiseki
c/o Mr. Udo Fischer
Oberndofstr. 33, D 69245 Bammental, Bammental, D69245, Germany
INDONESIA
The Indonesian Bonsai Society
An Saptodarsono, Perumahan Puri Cinere
J1mega Mendung Blok A1 No. 2 Cinere, Jakarta Selatan, Indonesia
https://www.facebook.com/PPBI.JKT
INDIA
Avadh Bonsai Association
Vidya Vihar, 8.A.p. Sen Road, Charbagh, Lucknow, 226001, India
ITALY
Associazione Culturale Valle D'itria Bonsai
Masseria Ferragnano
Via Cisternino n. 282, Locorotondo Bari, 70010, Italy
Arcobonsai Club
Via Garberie, 6, 38062 Arco, Trento, Italy
MALAYSIA
Bonsai & Stone Academy
4-3, Jalan 30/70A, Desa Sri Hartamas, Kuala Lumpur, Wilayah Persekutuan, 50480, Malaysia
Malaysia Bonsai and Suiseki Society
President: Mr. Pui Khiang Khang
13, Jalan Tekoma 6/KS6, Ambang Botanic, 41200 Klang, Malaysia

Phone 6012-3009000

Sarawak Bonsai Association
15 Ground floor, Wisma Phoenix, Jln, Song Thian Cheok, 93100, Kuching, Sarawak 93100, Malaysia
NEW ZEALAND
Hamilton Bonsai Club
901A Sealey St, Thames, 3500, New Zealand
New Plymouth Bonsai Club
4/13 Nursery Place, Westtown, New Plymouth, 4310, New Zealand
New Zealand Bonsai Association
4 Glenroy Place, Cambridge, 3434, New Zealand
So Canterbury Bonsai Society
PO Box 529, Timaru, 7940, New Zealand
SOUTH AFRICA
Eastern Bonsai Society
PO Box 2116, Houghton, Johannesburg, 2041, South Africa
THAILAND
Thai Bonsai Association
427 Uahsook Vill, Soi 5 Pattanakarn Road, Suanluang, Bangkok, 10250, Thailand
UNITED KINGDOM
Woodlands Bonsai Group
The Woodlands, New Hall Drive, Walmley, Sutton Coldfield, B76 1QX, Uk
USA

Akron-Canton Bonsai Society
c/o Gary Gifford, Treasurer
C84 Ernest Dr., Tallmadge OH, 44278-1629, USA
Asociacion Bonsai De Panama
4401 New West 74th Ave., PTY 408, MIAMI, FL, USA
Austin Bonsai Society
Lake Travis Post Office, Box 340474, Austin TX, 78734-0008, USA
Badger Bonsai Society
1617 7th St, Monroe, WI , 53566-1624, USA
Bonsai Club of Lafayette
4577 East 50 North, Kokomo, IN, 46901-8835, USA
Bonsai of the Lehigh Valley
PO Box 1684, Bethlehem Pennsylvania, 18016-1684, USA
Bonsai Society of Greater Kansas City
PO Box 1484, Shawnee Mission, KS, 66222-0484, USA
Bonsai Society of Greater New Haven
PO Box 9478, New Haven, CT, 06534-9478, USA
Bonsai Society of Portland
c/o Jan Hettick, 6707 SW Pine St., Portland OR, 97223-9126, USA
Bonsai Society of Southwest Florida
PO Box 61945, Fort Myer, FL, 33906-1945, USA
Buttonwood Bonsai Club of Crystal River
8331 S.E. 144th Place, Inglis, FL, 34449-2745, USA
Central Oklahoma Bonsai Society
10874 S. Santa Fe Av, Edmond, OK, 73025-7391, USA
Cleveland Bonsai Club
c/o Rob Giorgi, President
3809 Carol Blvd, Rocky River, OH, 44116, USA
Columbus Bonsai Society
6445 Dubois Road, Lewis Center, OH, 43035, USA
Corpus Christi Bonsai Club Inc
3206 Sonoma Drive, Corpus Christi, TX, 78414-3914, USA
Corvallis Bonsai Society
Beverly Caldwell Larson, Treasurer
1867 Nw Park Terrace, Albany, OR, 97331-1264, USA
Descanso Bonsai Society
9916 Rancho Caballo Dr, Shadow Hills, CA, 91040-1547, USA
Eugene Bonsai Society
PO Box 29, Eugene, OR, 97440-0029, USA
www.eugenebonsai.org/contact-form/
Fort Walton Beach Bonsai Society
902 Middle Drive, Ft Walton Beach, FL, 32547-2850, USA
Heathcote Gardens
210 Savannah Road, Ft. Pierce, FL, 34982, USA
Indianapolis Bonsai Club
9211 North Central Ave, Indianapolis, IN, 46240-1020, USA
Inland Empire Bonsai Society
5 E. 31St Ave., Spokane, WA, 99203-2601, USA
Kawa Bonsai Society
5 Eastwood Dr., Palm Coast FL, 32164-6157, USA
Kusamura Bonsai Club
615 Cheshire Way, Sunnyvale, CA, 94087, USA
Lake Charles Bonsai Society
PO Box 1652, Lake Charles, LA, 70602-1652, USA
Louisiana Bonsai Society
PO Box 41661, Baton Rouge, LA, 70835-1661, USA
Midwest Bonsai Society
2729 Birchwood Lane, Bannockburn, IL, 60015, USA
Minnesota Bonsai Society
PO Box 32901, Fridley MN, 55432-0901, USA
Mohawk Hudson Bonsai Society
285 Hickory Hollow Rd, Pawlet, VT, 5761, USA
Mohawk Valley Bonsai Club
1047 Wall Street, Ilion, NY, 13357, USA
Northeast Bonsai Association
105 Green St., Reading MA, 01867-3211, USA
William Childress
Olympia Bonsai Club
PO Box 2682, Olympia, WA, 98507-2682, USA
Pennsylvania Bonsai Society
1427 Joel Dr, Ambler, PA, 19002-3918, USA
Phoenix Bonsai Society
2026 W Northview Ave, Phoenix, AZ, 85007, USA
Potomac Viewing Stone Group
John Carlson
Park MD, 20741-3022, USA
Rocky Mountain Bonsai Society
701 75th Street, Boulder, CO, 80303, USA
San Antonio Bonsai Society
4801 Broadway St, San Antonio, TX , 78218-1161, USA
San Diego Bonsai Club
PO Box 86037, San Diego, CA, 92138-6037, USA
San Francisco Botanical Garden Society
1199 9th Ave, San Francisco, CA, 94122-2370, USA
Sansui-kai of So. California
7059 White Oak Ave., Reseda CA, 91335-4820, USA
Shreveport Bonsai Society
2601 Highland Avenue, Shreveport, LA, 71104-3221, USA
Southern Breeze Tree And Stone Association
2447 San Mateo Ct.,Claremont CA,91711,Usa
St. Croix Bonsai Society
PO Box 875, Christiansted, VI, 00821-0875, USA
Tucson Bonsai Society
2731 N. Columbus Blvd. #2, Tucson, AZ, 85712-1960, USA
Valley Isle Bonsai Club
750 Kakalina Place, Wailuku, HI, 96793, USA
Yama Ki Bonsai Society Inc
128-15 20th Ave., College Point, NY, 11356, USA